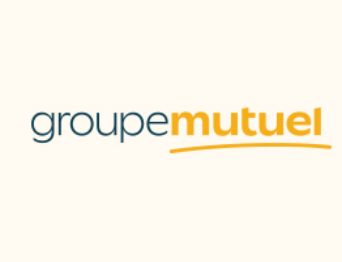 A NEW BRAND IDENTITY
Much more than just a change of logo

The Groupe Mutuel brand as we knew it until March 2022 dates back to 1995. Yet, Groupe Mutuel is changing, and the increasingly rapid evolution of the economy and society requires that companies adapt their brand identity in line with current trends and renew their visual communication.

In recent years, Groupe Mutuel has completely reoriented its corporate strategy, initiated a change of culture and strongly accelerated its digital transformation. It is now time to support this significant change by developing a new identity.

A brand, a strategy, a promise

However, developing a new brand identity is not just about creating a new logo. Much more is needed for the new brand, the new image and the new strategy to be fully accepted by employees and customers. Whether it's a new visual world, new brand ambassadors or a new colour scheme and pictograms, Groupe Mutuel made sure that it had the necessary leeway to reinvent itself on several levels.

At the end of March 2022, after 18 months of intensive work, our new visual identity was unveiled to the general public and we were able to present ourselves to our customers under our new colours.